VIDEO: Millikan vs. Dana Hills, CIF Boys' Basketball
Visit The562.org for more Long Beach sports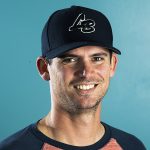 JJ Fiddler
JJ Fiddler is an award-winning sportswriter and videographer who has been covering Southern California sports for multiple newspapers and websites since 2004. After attending Long Beach State and creating the first full sports page at the Union Weekly Newspaper, he has been exclusively covering Long Beach prep sports since 2007.
http://The562.org
Related Articles
It's been a steep hill to climb for Compton coach Derrick Anderson, now in his seventh year coaching the Compton girls' basketball team. When Anderson took the team over, almost none of his freshmen knew how to dribble or knew basic basketball terminology. Anderson has stuck with it and slowly built the Compton program. This […]
This week we're checking on all of the Long Beach high school football teams in relation to their offseason expectations. 05:00 Girls' volleyball, boys' water polo seasons start 12:00 LBCC Football 24:00 Are Long Beach football teams going forward or backward?
St. Anthony boys' basketball coach Allen Caveness knew that Wednesday was going to be an emotional evening, as his Saints' Senior Night festivities recognized five players who've been foundational to his program's success. "It got a little emotional, but I fought off the tears," he said of watching them walk the court to take photos […]