PHOTOS: Wilson vs. Flintridge Sacred Heart, CIF Girls' Soccer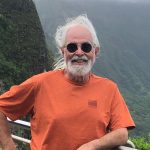 Stephen Dachman
Stephen Dachman has been shooting high school and college sports in Long Beach for more than two decades and has been a professional photographer for more than 40 years. A Philly/Cleveland transplant, he's been adopted by Long Beach and is a proud local.
Related Articles
The top three boys' water polo teams in Long Beach flexed their muscles on Wednesday at Cabrillo High during the annual Moore League Showcase. "It's great to have this state of the art pool and have all the teams here to play together and see each other," Cabrillo coach Lawrence Durand said. "Long Beach water […]
We've got great shots of the Moore League cross country finals from All-In Photography's John Napalan.
With two weeks to go until the July 23 Opening Ceremony for the 2020 Tokyo Olympic Games, the Long Beach Olympic picture is coming into focus. While it doesn't look like this year's local crop of athletes will be as big as in some previous Games, it's still a good-sized and diverse group. As always, […]