PHOTOS: St. Anthony vs. Walnut, Boys' Basketball
Joseph Kling
Joseph has been a photographer for 15 years specializing in sports and action. Being a SoCal native and former athlete has driven his enthusiasm to give Long Beach the best sports coverage available.
http://the562.org
Related Articles
A slow offensive first half would end in a hard-fought 55-42 loss for Poly as they faced Serra in the championship of the Dwan Hurt Classic. Poly was shutout in the first quarter as they couldn't put the ball in the basket. However, their defense was solid enough to only give up six points and […]
Some of the top local high school football players took part in the first annual LA vs. OC SoCal Prep Bowl on Friday night. Here are some action shots by Joseph Kling of the Long Beach players. The Orange County All-Stars won 14-6, and Millikan's Dylan Davis was named the games MVP.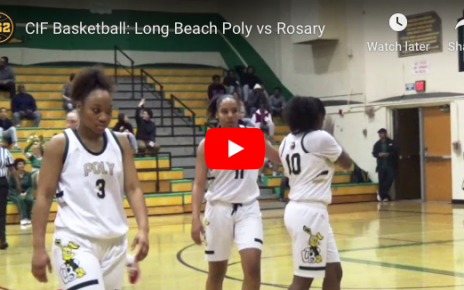 CIF Basketball: Long Beach Poly vs Rosary For full coverage visit the562.org