PHOTOS: Wilson vs. Cabrillo, Football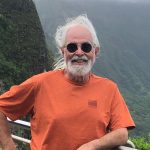 Stephen Dachman
Stephen Dachman has been shooting high school and college sports in Long Beach for more than two decades and has been a professional photographer for more than 40 years. A Philly/Cleveland transplant, he's been adopted by Long Beach and is a proud local.
Related Articles
Happy Thanksgiving! This week on the show we're talking to Jordan High teacher Shar Higa about how the virtual classroom has changed her job and what she's doing to stay connected with her students. 01:00 Interview With LBUSD Teacher Shar Higa 26:00 Violence & Death Surrounding Compton Basketball 39:30 Thank You Lists
Great action shots from our own Stephen Dachman.
Moore League play starts this week–all games start at 7 p.m. unless otherwise noted. Click here for our coverage of high school football in Long Beach. Compton at Wilson Millikan at Jordan Cabrillo vs. Lakewood at Veterans Memorial Stadium Long Beach Poly at Corona Centennial St. Anthony at St. Pius X – St. Matthias Academy […]