PHOTOS: St. Anthony vs. Marina, Football
Joseph Kling
Joseph has been a photographer for 15 years specializing in sports and action. Being a SoCal native and former athlete has driven his enthusiasm to give Long Beach the best sports coverage available.
http://the562.org
Related Articles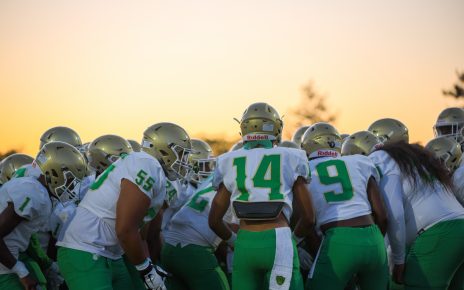 Friday night's game between Long Beach Poly and Jordan was dubbed as the schools' "Staff Appreciation Day." It also served as a Youth Appreciation Night, as the Jackrabbits were able to empty their bench in a lopsided win over the Panthers, 52-7. "Everyone played, everyone who dressed got in, that was the really good thing […]
VIDEO BY TYLER HENDRICKSON High School Football: Millikan vs. Carson Visit the562.org to support Long Beach sports coverage.
Ryan Pettway has spent his time at Wilson High proving he's more than just a baseball player, and more than just Zach Pettway's little brother. "When I'm at baseball I'm always Zach's younger brother," Pettway said. "Zach is his own legend. Even to a lot of teachers I'm Zach's little brother." Zach Pettway was a […]