PHOTOS: Wilson vs St Francis, CIF-SS Volleyball Championship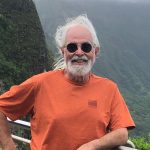 Stephen Dachman
Stephen Dachman has been shooting high school and college sports in Long Beach for more than two decades and has been a professional photographer for more than 40 years. A Philly/Cleveland transplant, he's been adopted by Long Beach and is a proud local.
Related Articles
Great action photos from our own Stephen Dachman from the championship match against Harvard Westlake on Saturday at Woollett Aquatics Center in Irvine.
Here are some great action shots by Stephen Dachman from Wilson's 13-7 loss to Palos Verdes at Belmont Outdoor Pool on Monday.
Long Beach Poly's promising girls' volleyball season came to an end on the road in the first round of the CIF State Open Division playoffs. The Jackrabbits had expected to be in the Division 1 bracket but were instead the lowest seed in the Open Division, with a road trip to top-seeded Mater Dei as […]