These are difficult days for newspapers and local media outlets, which have been hit as hard as schools and restaurants by the economic impacts of the COVID-19 shutdowns. That's why we're particularly proud to continue a nearly decade-long tradition of awarding the top athletes in the city. Below you'll find our picks for the All-City Athlete of the Year in every sport–the list is incomplete because not every sport played enough games to make the determination in the Spring.
Next week we'll unveil our overall two Athletes of the Year, a prestigious honor that has seen the likes of NFL Pro Bowlers and Olympians. Our thanks to Harry Saltzgaver, Simon Grieve, and everyone at the Gazettes for their continued commitment to honoring Long Beach's kids.
Football 
James "Chubba" Maae, Senior, Long Beach Poly
The city's most impressive football player this year was probably James "Chubba" Maae, a two-way linemen who almost never left the field. Whether he was bulldozing the way on offense or stopping up multiple gaps on defense, the 6-foot-3 310 pound UC Davis signee was dominant.
Boys' Cross Country
Ronan McMahon-Staggs, Senior, Long Beach Poly
The UCLA signee was the class of the city in the Fall and was probably the favorite to be Long Beach's top male performer in the spring as well. McMahon-Staggs won the Moore League title in 15 minutes flat, as well as individual titles in the UCSB Invitational and the Dos Pueblos Invite. He finished 10th at CIF-SS Finals and 11th at the CIF State Finals.
Girls' Cross Country
Camille Lindsay, Freshman, Long Beach Poly
One of the best freshmen in the city in any sport, Poly ninth grader Camille Lindsay planted her flat on the Moore League hill this year with promises to dominate the next three seasons. Lindsay won the Moore League individual title as the first frosh to do so since 2006, and her time of 17:43 was 56 seconds faster than the second-place finisher.
Girls' Volleyball
Adonia Faumuina, Sophomore, Long Beach Poly
The Moore League Player of the Year had a true breakout season over the last 12 months. Faumuina has been ranked as one of the top players in the 2022 class, and has scholarship offers from every major college. She helped lead the Jackrabbits to a Moore League title and deep playoff runs as a do-everything setter and outside hitter.
Girls' Golf
Alyson Sor, Freshman, Wilson
Sophomore Emiko Sverduk and Sor battled for the Bruins medalist honor in almost every round last year, and that included the Moore League Individual championship. Sor bounced back from a poor second round to hold on for a one-stroke victory over Sverduk— who was the first freshman to win the 2018 final. Sor and Sverduk both averaged a score of 38 per nine hole round this season.
Boys' Water Polo
Gray Carson, Sophomore, Wilson
The Class of 2022 is a strong one for Wilson boys' water polo and Carson leads the way in front of net for the Bruins. He and sophomore teammate Zac Crenshaw combined to score more than 170 goals last season in their second year as starters. Carson was key in big games with a game-high five goals in the Moore League clinching win and a game-high eight goals in their second-round CIF playoff victory.
Girls' Tennis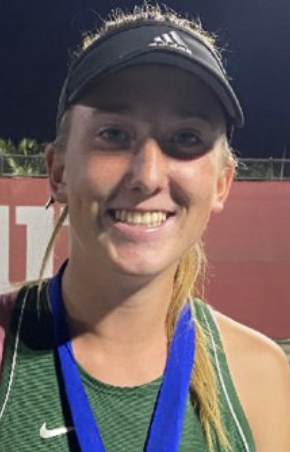 Kate Johnson, Senior, Long Beach Poly
Along with partner Ava Deguzman, Johnson has been dominant in girls' doubles, winning her third consecutive Moore League doubles title this past fall. The pair also reached the third round of the CIF-SS Regionals. Johnson also finished third in singles action at the Moore League Championships.
Boys' Basketball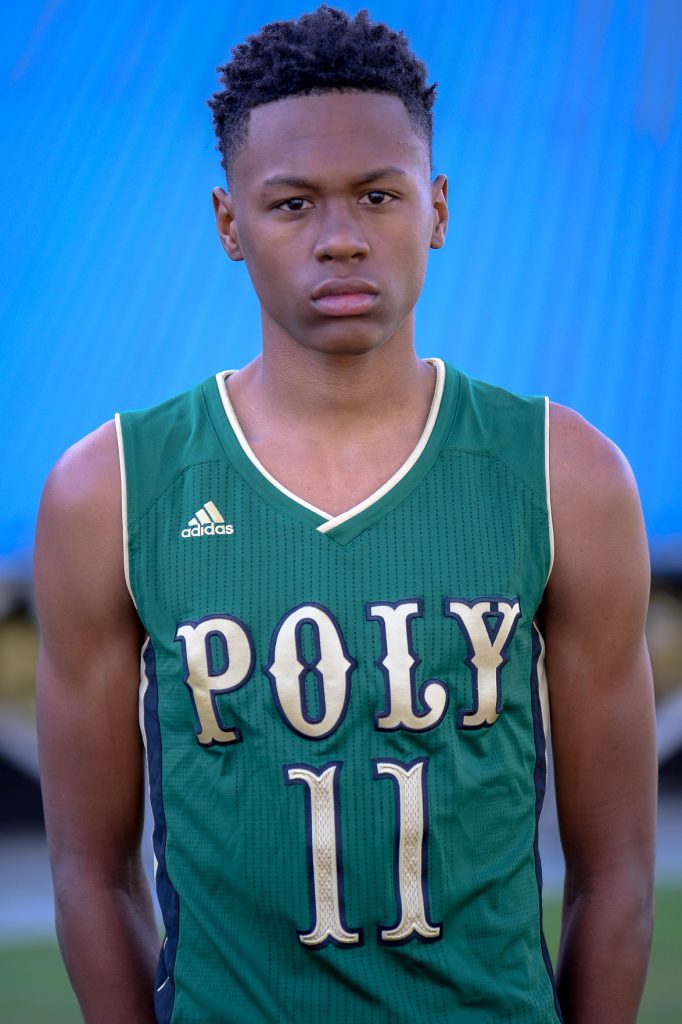 Peyton Watson, Junior, Long Beach Poly / Jadon Jones, Senior, St. Anthony
The Moore League Player of the Year put on a show all season for the Jackrabbits, averaging 30 points per game in leading Poly to a co-Moore League championship. Watson has continued to climb the recruiting rankings and is a McDonald's All-American contender heading into his senior season. St. Anthony's Jadon Jones had an electric 40-point performance in a win over Poly this year and helped lead the Saints to the CIF-SS Open Division. He's signed with Long Beach State.
Girls' Basketball
Lily Buggs, Junior, Long Beach Poly
Overcoming a torn ACL from her sophomore season, Poly's Lily Buggs was determined to prove to everyone that she was still a force. She put up 11.4 points per game and 8.5 rebounds per game as she helped lead Poly to a 26-7 season and another undefeated Moore league championship. The Moore League Player of the Year will look to add to her accomplishments next season, a full year removed from rehab.
Boys' Soccer
Kenny Barnabee, Junior, Long Beach Poly
The Poly boys' soccer program made history with its first Moore League championship in 15 years thanks in large part to the addition of Barnabee. The junior forward learned how to play soccer while living abroad in China, and changed the landscape of the league with his athletic attack. Barnabee led the Jackrabbits in goals scored and was second in assists. He scored the decisive goal in the regular season finale against Millikan to secure the league title.
Girls' Soccer
Aniah Cutler, Senior, Long Beach Poly
Cutler was a cut above the rest of the Moore League while scoring more than 30 goals for the Jackrabbits. The Washington State signee used her physical prowess and contagious confidence to dominate her opponents. Cutler scored all five goals for Poly in its two games against rival Wilson, including a stunning hat trick in a dramatic late-season victory over the Bruins.
Boys' Wrestling
Santos Salas, Junior, Millikan
The Rams dominated the Moore League again by winning their ninth straight team title before sending a record 14 representative to the individual final matches. Salas defeated Wilson's Miguel Corona in the heavyweight bout with a second-round pin to take the league title. He went on to win a CIF-SS Central Division individual championship in the heavyweight division by pinning four consecutive opponents.
Girls' Wrestling
Gracie Kirazian, Senior, Wilson
The Bruins made their mark on this season by beating Millikan for the first time in Moore League history. They ended up sharing the title with the Rams for the first time in nine years. Kirazian was the unquestioned leader of the upstart Wilson program while winning all of her league matches by pin. She went on to win the league individual final at 143 pounds and was one of 12 Bruins to qualify for the CIF-SS individual finals. That was the most of any league squad.
Boys' Golf
Matthew Schafer, Junior, Wilson
The Wilson golf program hosts the Wilson's Wonderful World Of Golf inter-squad tournament every year. Three of the last four winners have gone on to win the Moore League individual title, and one of them was three-time champion Tyler Schafer. His younger brother, Matthew Schafer, won the WWWG this year before the shutdown. He was the medalist in the three preseason rounds, and shot a 73 at the Servite Invitational.
Girls' Water Polo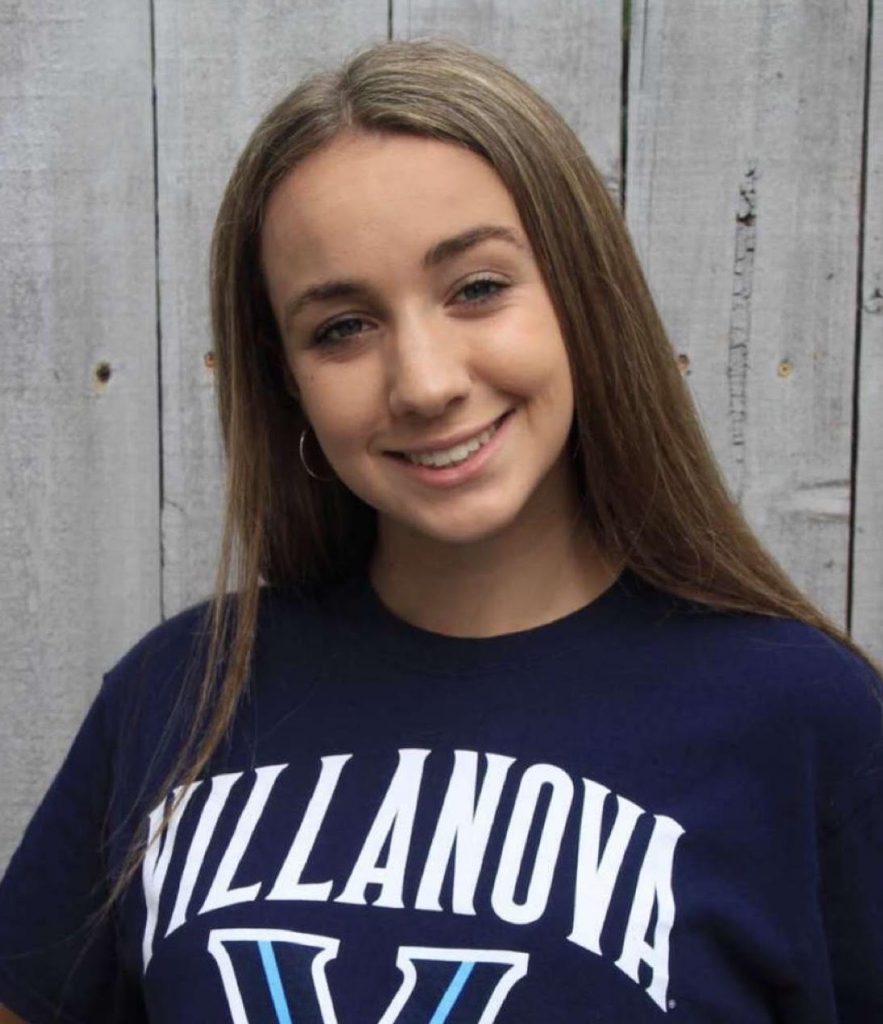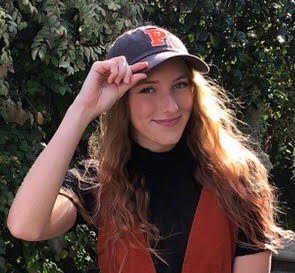 Maegan Simon / Delainey Whelan, Seniors, Wilson
The Wilson Bruins dominated the Moore League this season, going 5-0 by a combined margin of 95-9. The squad featured a group of talented freshmen, but got valuable leadership from the senior duo of Simon and Whelan, who were co-Moore League MVP's. Simon led the Bruins in scoring during league play and will be playing at Villanova next season. Whelan was Wilson's leader in steals and assists and has signed with Princeton.
Track and Field
Rachel Glenn, Senior, Wilson
One of the most special athletes to come through the Moore League over the last decade, Wilson's Rachel Glenn had what was sure to be a historic senior season cut short due to the COVID-19 shutdowns. Glenn leaves Wilson with two individual state championships in the high jump and 300 hurdles, and lots of fantasies about what could have been done in 2020.
Swimming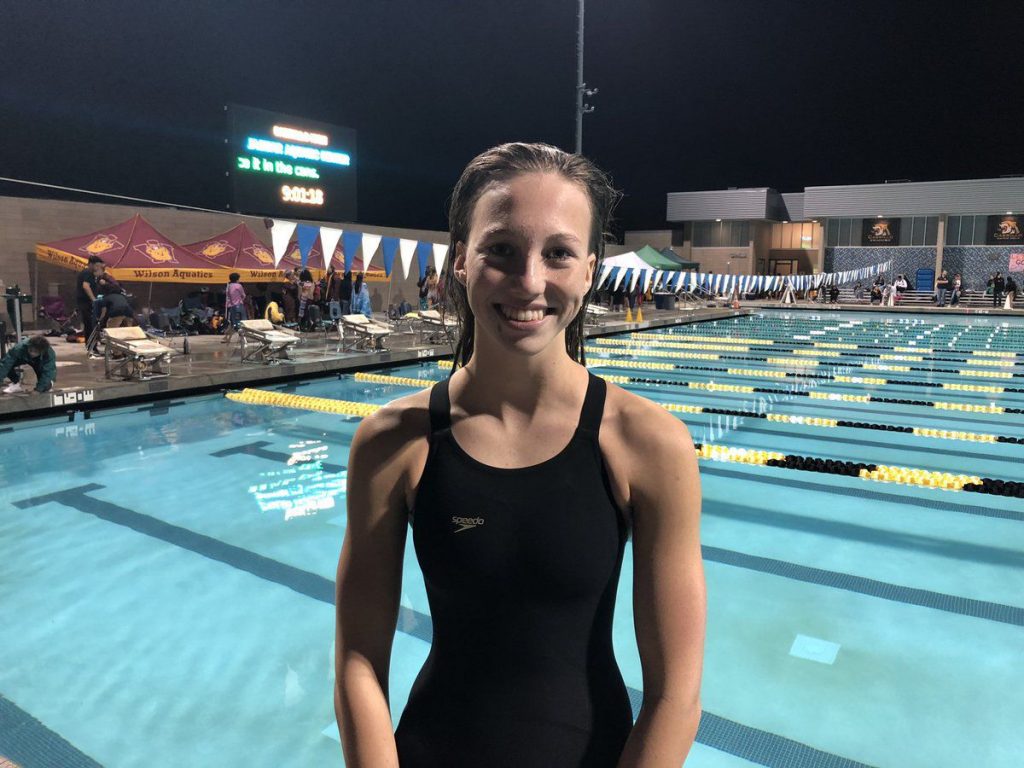 Josie Liebzeit, Senior, Long Beach Poly
The Jackrabbits' senior didn't have a chance to lead her team to a fifth consecutive Moore League championship this season, but she leaves Poly as one of the Jackrabbits' finest swimmers. She leaves as a record-holder and will continue competing in the Pac-12, where she's signed a scholarship with Washington State.
Lacrosse
Henry Pryor, Senior, Long Beach Poly
It's hard to pick an All-City Lacrosse Player of the Year since the season wasn't finished and undefeated Poly and Millikan had yet to play each other. But Poly senior Henry Pryor looked like the guy to beat, having had sensational games against the top teams Poly had played, including a five-goal effort against Wilson.
Boys' Badminton
Sanowar Ahmed, Senior, Long Beach Poly / Jay Chea, Senior, Lakewood
Ahmed went unbeaten for the Jackrabbits in an abbreviated season, and was the only boys' player with an unblemished record. The senior was partnered with Austin Sing in boys' doubles and partnered with Kayla Sek in mixed. Chea went unbeaten in singles action for the Lancers, but did suffer a few losses in doubles play. The defending Moore League singles champion is quite possibly the most talented player in the city, but never got the opportunity to defend his title.
Girls' Badminton
Kayla Sek, Senior, Long Beach Poly
Sek didn't lose a single match in 2020, starting the season off 12-0 before play was stopped. The doubles specialist was 6-0 in girls' doubles with partner Molly Sam and was also 6-0 in mixed doubles with Sanowar Ahmed. Last season, Sek was an All-Moore League selection after a runner-up finish in girls' doubles.
Diving
Jenna Sonnenberg, Senior, Millikan
One of the city's most dominant athletes in any discipline, Sonnenberg was denied the opportunity to win a third consecutive CIF-SS title for the Rams. After a narrow runner-up finish as a freshman, Sonnenberg won titles in each of the last two seasons by comfortable margins, even setting a new Division 2 meet record in 2019 with a score of 596.70. While she had her career at Millikan cut short, she'll be competing at the next level with a scholarship to Purdue University.
Boys' Tennis
Arkin Verma, Senior, Long Beach Poly / Andy Nguyen, Freshman, Millikan
The spring season was cut short before Poly and Millikan could square off, denying a matchup of two of the top players in the city. Verma was a Moore League finalist in both singles and doubles a year ago and is a three-time All-Moore League selection for the Jackrabbits. He was poised to contend for a league title in 2020, starting off with a 10-2 combined record. Meanwhile, Nguyen was just getting his high school career going with a perfect start for the Rams, going 18-0 before the season was halted.
Boys' Volleyball
Kyle Paulson, Senior, Millikan
Paulson took advantage of his limited opportunities this season, posting 25 kills in a thrilling five-set win over Wilson in an early Moore League contest. The boys' volleyball season could have been a wide open race in 2020, and Paulson would have been one of the players to watch. The 6-foot-6 senior has signed with USC where he will continue his playing career next season.
Baseball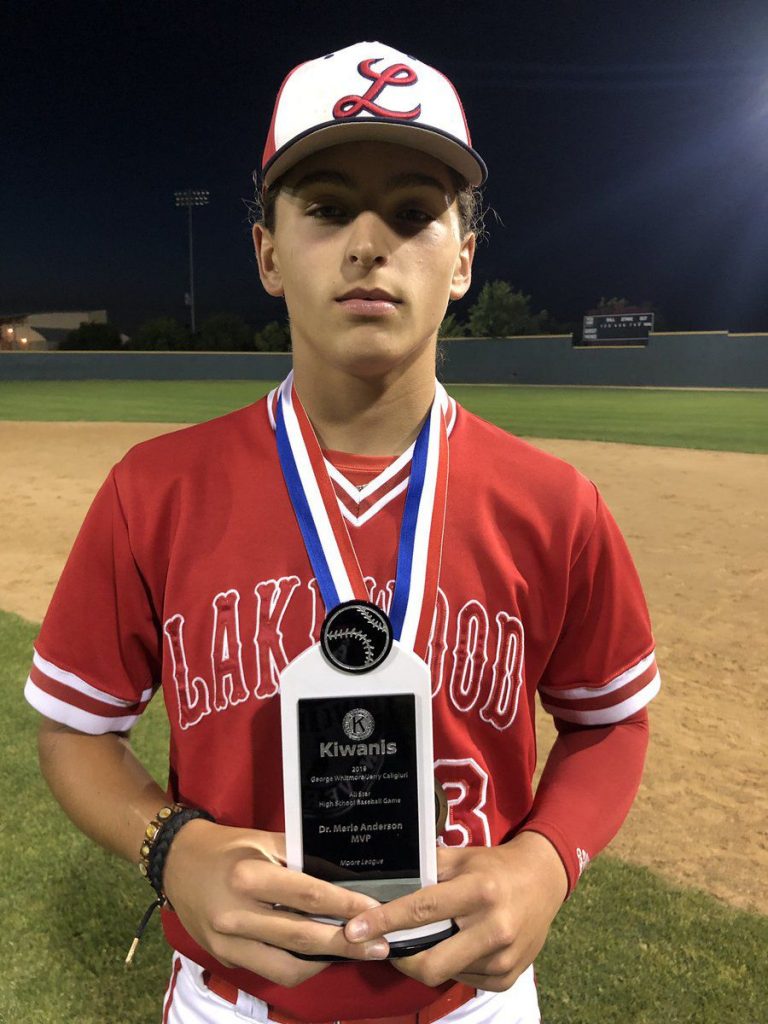 Ricky Tiedemann, Senior, Lakewood
No one got to see the elite Moore League squads facing off at Bohl Diamond at Blair Field, but if we did, there's no doubt Tiedemann would've been the star of the show after returning from injury. The hard-throwing left-handed pitcher committed to San Diego State last spring, but after adding a changeup in the offseason and with a growth spurt pushing his fastball into the mid-90s, he rocketed up projected MLB Draft boards. Tiedemann ended the draft as a top 100 prospect, but decided to bypass any deal taking less money during an abbreviated five-round draft. He could end up at Long Beach City College, just like his older brother Tai, so he can stay eligible for the draft next year.
Softball
Tiare Jennings, Senior, St. Anthony
It's easy to assume that Jennings and the Saints had greatness waiting for them in the 2020 season. They were poised to dominate CIF-SS Division 3 and Jennings' early-season statistics show just how good the shortstop could've been. She had 22 hits in eight games with 19 RBIs, 18 runs scored and six home runs. Jennings was named California's Gatorade Softball Player of the Year last month, and she's on her way to play for national powerhouse Oklahoma.