PHOTOS: Millikan vs. Wilson, Football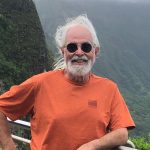 Stephen Dachman
Stephen Dachman has been shooting high school and college sports in Long Beach for more than two decades and has been a professional photographer for more than 40 years. A Philly/Cleveland transplant, he's been adopted by Long Beach and is a proud local.
Related Articles
Refresh the page to see the latest scores and video updates! We'll have live updates from tonight's high school football games between Wilson and Lakewood, Long Beach Poly and Compton, Jordan and Cabrillo, and St. Anthony and Harvard-Westlake. Games start at 7 p.m.  Click here for our previews of tonight's games. Click here if you […]
The562's coverage of Long Beach golf for the 2023 season is sponsored from Dan and Desiree Gooch.
Photos courtesy Scott Tracy. CLICK HERE to read about the Bruins win.