All-Moore League Girls' Wrestling 2022
Congratulations to this year's All-Moore League girls' wrestling honorees, as selected by the league's coaches.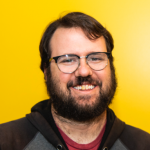 Mike Guardabascio
An LBC native, Mike Guardabascio has been covering Long Beach sports professionally for 13 years, with his work published in dozens of Southern California magazines and newspapers. He's won numerous awards for his writing as well as the CIF Southern Section's Champion For Character Award, and is the author of three books about Long Beach history.
http://The562.org
Related Articles
Wilson and Cabrillo closed out the Moore League baseball season with a bang on Tuesday evening at Bohl Diamond at Blair Field. It was an old school pitchers duel between Bruins starter Sergio Cazares and Jaguars starter Dylan Gambino, but an unearned run in the second inning gave Wilson the 1-0 victory to finish the […]
The562's coverage of Cabrillo Athletics is sponsored by the Cohn Family. Cabrillo opens the 2022 football season at home on Friday night, welcoming in the Hawkins Hawks. This will be a rematch from last year's season opener, which was the head coaching debut for Cabrillo's Shane Gonzales. The Jags ended up on the wrong end […]
The562's coverage of Long Beach Poly athletics in the 2022-23 school year is sponsored by Poly alum Jayon Brown and PlayFair Sports Management. The562's coverage of Long Beach Poly athletics in the 2022-23 school year is sponsored by JuJu Smith-Schuster and the JuJu Foundation. The562's coverage of Long Beach Wilson Athletics is sponsored by Joel […]