PHOTOS: Wilson vs. Lynwood, Boys' Soccer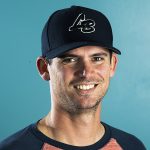 JJ Fiddler
JJ Fiddler is an award-winning sportswriter and videographer who has been covering Southern California sports for multiple newspapers and websites since 2004. After attending Long Beach State and creating the first full sports page at the Union Weekly Newspaper, he has been exclusively covering Long Beach prep sports since 2007.
http://The562.org
Related Articles
This week on the show we're talking about a bunch of CIF playoff wins for Long Beach high school teams. 02:00 The best things we've seen this week (Rose Cano strikes out 18, picturesque Fromhold Field, Little League walk off) 12:30 Track & Field league championships 17:00 Wilson boys' volleyball hosting CIF Championship 21:30 Lakewood […]
CIF Baseball Semifinals: Long Beach Wilson vs. La Salle Please visit The562.org to subscribe and support Long Beach sports coverage.
The562's coverage of Long Beach Wilson Athletics is sponsored by Joel Bitonio, Class of 2009. Millikan boys' volleyball pulled even on the road at Wilson after the second set, but the Bruins closed strong to win 25-13, 23-25, 25-21, 28-26. Midway through the third set, the Bruins started building up frustration due to miscommunication. Freshman star […]