VIDEO: Millikan Football Preview
The562's coverage of Millikan athletics in the 2023-24 school year is sponsored by Curtis Boyer.
Tyler Hendrickson
Tyler Hendrickson was born and raised in Long Beach, and started covering sports in his hometown in 2010. After five years as a sportswriter, Tyler joined the athletic department at Long Beach State University in 2015. He spent more than four years in the athletic communications department, working primarily with the Dirtbags baseball program. Tyler also co-authored of The History of Long Beach Poly: Scholars & Champions.
http://the562.org
Related Articles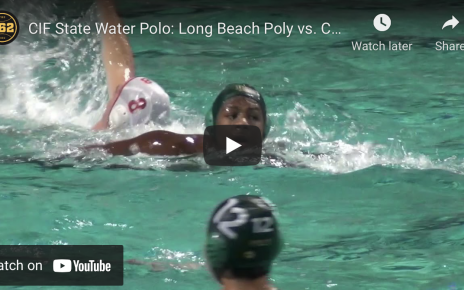 All of The562's water polo coverage for the 2021-22 school year is sponsored by Aqualand. Visit AqualandOfTheFree.com to learn more. CIF State Water Polo: Long Beach Poly vs. Cleveland Long Beach Poly opened the CIF State SoCal Regionals for boys' water polo, hosting Cleveland in the Cabrillo High pool.For more coverage of all Long Beach sp… Support […]
This has been an extremely successful winter season at Millikan High because a bunch of first-year captains have quickly stepped up to lead by example. One of those Rams captains is senior Azalia Salazar, who has helped her girls' soccer team retake its position atop the Moore League standings. However, Salazar was close to never […]
No high school football team in Long Beach has won more games than the Jordan Panthers, who improved to 2-1 with an impressive road win at Fairfax on Thursday evening. Jordan fell behind 6-0 early, then rallied behind another big performance from Damian Henderson, winning 36-20. Asked how his team was feeling about winning a […]