VIDEO: Millikan vs. Cypress, CIF Fotball
The562's coverage of Millikan athletics in the 2022-23 school year is sponsored by Curtis Boyer.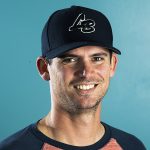 JJ Fiddler
JJ Fiddler is an award-winning sportswriter and videographer who has been covering Southern California sports for multiple newspapers and websites since 2004. After attending Long Beach State and creating the first full sports page at the Union Weekly Newspaper, he has been exclusively covering Long Beach prep sports since 2007.
http://The562.org
Related Articles
We've got highlights of the Jackrabbits' win over the Rams. High School Girls' Basketball: Long Beach Poly vs. Millikan The Jackrabbits came away with a convincing win in a battle of the city's last two unbeaten programs.
Lakewood has won at least a share of the last five Moore League girls' volleyball titles, and the Lancers opened league play with a typical 25-14, 25-13, 25-21 win at Millikan on Thursday. Senior Julia Crawford had 17 kills, two hitting errors, and seven assists for the Lancers while setter Moni Vivao finished with 25 […]
The562's coverage of Millikan athletics in the 2022-23 school year is sponsored by Curtis Boyer. During last week's 49-21 playoff win over Saugus High, the Millikan offense needed exactly one drive to find its rhythm. By their second possession, the Rams were fully in sync, rattling off 49 unanswered points as they cruised into the […]