The562's coverage of Dirtbags Baseball for the 2022 season is sponsored by P2S, Inc. Visit p2sinc.com to learn more.
When Long Beach State played Hawaii for the men's volleyball national championship last month, it was a banner day for the Big West Conference. Those two teams have won every national title since 2017, solidifying the Big West as the dominant league in that sport.
But on a national scale, men's volleyball still has a lot of growing to do. Just ask Long Beach State head coach Alan Knipe, who was rightfully annoyed that his team's national semifinal against UCLA wasn't shown on TV.
While the conference has little say in how the NCAA promotes that sport, the Big West has all the power to showcase another sport where it holds some national prominence. It's time for the Big West to host a conference tournament in baseball.
Surprisingly, the Big West is the only conference in America that doesn't hold a baseball tournament at the end of the year. Instead, the team with the best regular season record is awarded the conference's automatic bid to the NCAA Tournament. The Pac-12 was the last remaining holdout, but held its first conference tourney this past season (and it was incredible.)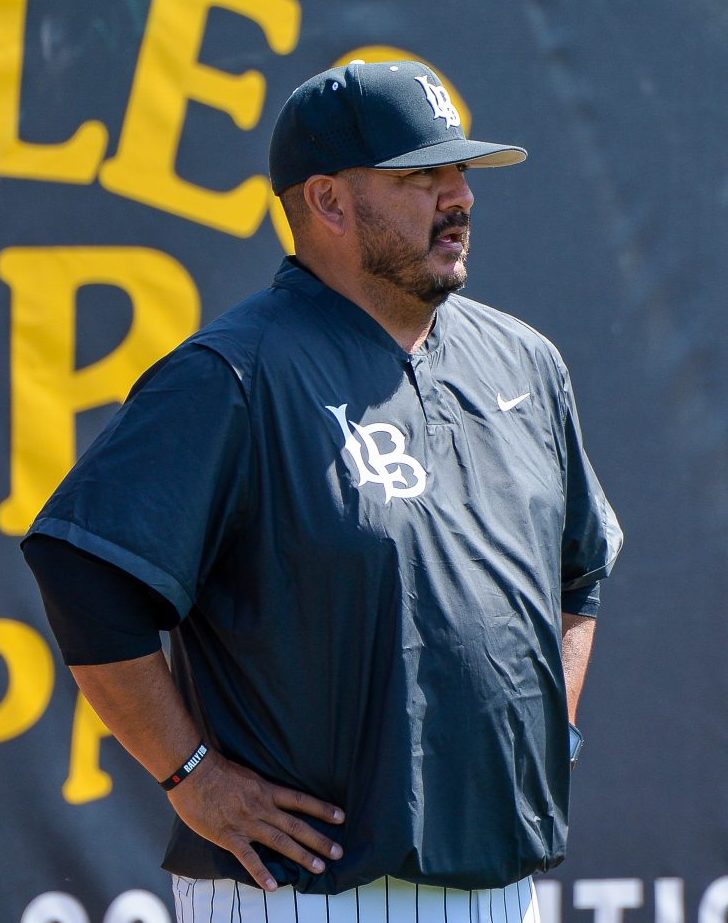 Long Beach State head coach Eric Valenzuela has experience coaching in conference tournaments, and is in favor of the Big West following suit with every other conference.
"When I was at Saint Mary's, we had it and I loved it. So I was always for it," Valenzuela said. "You have that playoff atmosphere and you're always playing for something all the way until the end. It created more competitive games all the way through the season."
Dave Serrano has been around the Big West for much of his storied coaching career, with stops at UC Irvine and Cal State Fullerton before his retirement at CSUN at the end of this past season. He made his thoughts known about the Big West's need for a conference tournament just days after coaching his last game.
"It was time about 3-5 years ago," Serrano tweeted in response to a plea for a Big West Tournament. "Let's stop being stubborn and make this happen. Bring the Big West, which has had many (College World Series) teams representatives, relevant again."
If that's not persuasive enough, here's a few reasons why a Big West Baseball Tournament is not only a good idea, but an obvious one:
It's Exciting! 
Any time you put teams in a win-or-go-home scenario, it's fun for everyone involved. Under the current format, 2022 Big West champion UC Santa Barbara clinched its postseason berth with four games left on their schedule. The entire final weekend of Big West baseball was essentially meaningless for all 11 teams in the conference. Is that good? How did that final weekend help the Gauchos prepare for their NCAA Regional? Wouldn't they have been better served playing quality opponents desperate for a chance at postseason play?
The lack of a conference tournament drains the excitement out of the end of the baseball season and robs the rest of the teams of a chance to make a late surge into the postseason.
More Postseason Bids
Naysayers will argue that the team that had the best record should be rewarded with a postseason appearance, which is fair. But UCSB was ranked in every national poll at the end of the year. Their spot in a regional was assured.
That's often the case for regular season champs in the Big West. This is a good baseball conference, and the best team each year is usually among the best teams in the nation. After the 2021 regular season, UC Irvine was ranked as a Top 15 team. In 2019, it was UCSB in the Top 15. In 2017, Long Beach State was in the Top 10, but it was actually Cal State Fullerton that made it to Omaha that season after an All-Big West Super Regional in Long Beach.
Each year there are multiple Big West baseball teams capable of making a deep playoff run. Is the same true in basketball? Why not give more schools a chance to play for a spot in the postseason?
LBSU Executive Director of Athletics, Andy Fee, recently discussed the topic on the LB Fee Show podcast, and referenced a meeting of conference leadership to discuss the future of the Big West.
"In 2019, we came up with some principles and core values to determine what we're going to do as a conference," Fee explained. "The No. 1 thing was to get the best and most teams into the postseason."
It's not often that mid-major conferences have multiple programs with national acclaim and name ID, but the Big West absolutely has that in baseball. Cal State Fullerton is tied for fifth all-time with its four national championships. Five different Big West programs have reached the College World Series since 1975, with a combined total of 26 appearances–easily the most of any non-Power 5 conference.
Aside from men's volleyball, in no other sport do Big West schools routinely compete for championships. And speaking of men's volleyball, that NCAA Tournament Hawai'i just won? They earned their spot after winning … you guessed it … the Big West Tournament.
It Showcases Elite Talent
In addition to team success, the conference is also sending a large number of players to Major League Baseball. It's the only major sport where the conference produces any high-level pros, yet there's no showcase event for the Big West's baseball talent.
In 2021 alone, players from eight different Big West programs appeared in an MLB game, and they're not benchwarmers either. Matt Chapman (Cal State Fullerton) has won multiple Gold Gloves. So has Hawaii's Kolten Wong. Evan Longoria (Long Beach State) won AL Rookie of the Year and is currently ninth among all active players in career hits. Shane Bieber (UCSB) won the AL Cy Young Award in 2020. For a solid decade, no college had more players in the big leagues than Long Beach State, with household names like Giambi, Tulowitzki and Weaver.
Getting your best programs together for a long weekend of games and allowing your student-athletes to showcase their skills for MLB scouts seems like a no-brainer. Plus, there are multiple quality ballparks in the conference and plenty of minor league stadiums that would be suitable host sites.
"This conference loves baseball," said Valenzuela, continuing to make his case. "There's fans for it, there's tradition, there's history. So I think adding the conference tournament is going to be great if you do it somewhere local … It's going to be a discussion for our next head coaches meeting, I know that for sure. Ultimately, it's going to be up to the administrators, and the AD's will have to vote on it."
Those deliberations should be happening soon, and it certainly seems the Long Beach State contingent will be in support of adding a conference tournament.
"That is a topic on the table for discussion, and we're actually going to be talking about that in the next week or so as an Athletic Director group," Fee said. "I think we're definitely looking forward to those discussions."
Hopefully the Big West takes a big step toward relevance, follows suit with the rest of college baseball, and makes the obvious change for one of its marquee sports.
You probably won't see two of your teams playing for a national title next season, but you might get more than one of them into the tournament.