VIDEO: Wilson vs. Mira Costa, CIF Boys' Soccer
Visit The562.org for more Long Beach sports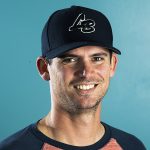 JJ Fiddler
JJ Fiddler is an award-winning sportswriter and videographer who has been covering Southern California sports for multiple newspapers and websites since 2004. After attending Long Beach State and creating the first full sports page at the Union Weekly Newspaper, he has been exclusively covering Long Beach prep sports since 2007.
http://The562.org
Related Articles
This week on the show we're talking to CIF Southern Section commissioner Rob Wigod about the decision to cancel the championship seasons for football, girls' volleyball, cross country, and water polo. 01:00 What's the news from the CIF Southern Section? 06:00 Interview with Rob Wigod 40:00 NFL Playoff Predictions
Jordan girls' soccer picked up its first Moore League win of the year on Tuesday at Cabrillo. Senior captain Cynthia Rosales converted a first-half penalty kick that held up for the Panthers (2-3, 1-1) on the road. Jordan goalkeeper Tatiana Hernandez-Perez made six saves for the clean sheet.
Refresh the page to see the latest scores and video updates! We'll have live updates from tonight's Moore League basketball games between Lakewood and Long Beach Poly boys (7pm), Wilson and Millikan girls (5:30pm), and Poly and Cabrillo boys soccer (530pm). Click here if you can't see the updates