PHOTOS: Long Beach State vs. UCLA, Men's Volleyball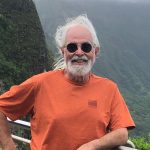 Stephen Dachman
Stephen Dachman has been shooting high school and college sports in Long Beach for more than two decades and has been a professional photographer for more than 40 years. A Philly/Cleveland transplant, he's been adopted by Long Beach and is a proud local.
Related Articles
We've got a great gallery from the 49ers' sweep of the Matadors taken by photographer Stephen Dachman.
Long Beach City College women's volleyball swept East Los Angeles 25-16, 25-20, 25-18 on Wednesday. The Vikings (19-6) were led by 11 kills each from Callissa Candalot and Anisa Lopez. Here are some great action shots by Joseph Kling.
Long Beach State women's tennis (6-6) was edged by Purdue 4-3 on Saturday at Rhodes Tennis Center. LBSU senior Lena Pacholski and freshman Sadaf Sadeghvaziri earned the lone win in doubles action. Pacholski also bounced back and defeated Silvia Ambrosio 3-6, 6-3, 6-4 in the No. 1 singles match. Purdue won the next three matches. […]