PHOTOS: Long Beach Poly vs. Wilson Football
John Napalan, All-In Press
John Carlo Napalan is a Long Beach native and has been working in education and coaching since 2012. He is one half of the ALLin.press duo alongside Art O'Neill, and has a passion for sports photography.
Related Articles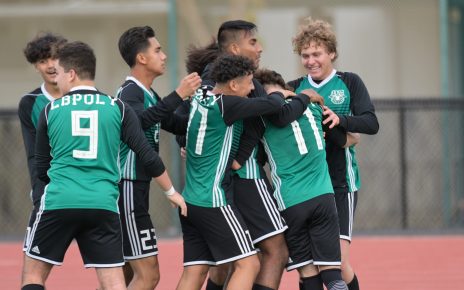 Superior depth and David Huerta's penalty kick proved to be the difference on Monday at Long Beach Poly where the Jackrabbits beat Millikan 2-1. Poly (5-3-4, 4-1-1) secured its hold on second place in the Moore League with the win, and Millikan (4-5-4, 3-3-0) is behind them in third. "It was a hard fought win […]
We've got some great pictures from the Long Beach State win over Westmont from photographer Joseph Kling.
Check out our gallery from the Long Beach City College vs. East Los Angeles College men's basketball game on Friday night, taken by photographer Spencer Frank. The Huskies came away with an 88-74 win inside the Hall of Champions. LBCC was led by 16 points from Long Beach Poly grad Lorenzo Marsh, who was one […]