PHOTOS: LA Chargers Host Passing League Football At Long Beach Poly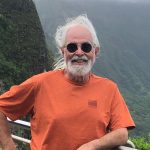 Stephen Dachman
Stephen Dachman has been shooting high school and college sports in Long Beach for more than two decades and has been a professional photographer for more than 40 years. A Philly/Cleveland transplant, he's been adopted by Long Beach and is a proud local.
Related Articles
The Long Beach Poly boys' basketball team is headed to the CIF Southern Section Division 2AA semifinals after pulling away from Crespi late in the game on the road in the quarters. The Jackrabbits trailed by six points in the second half but got clutch performances from freshman Jovani Ruff and senior Daniel Hardy off […]
Congratulations to this year's All-Moore League honorees, as voted on by the coaches.
The562.org: By Long Beach, For Long Beach This video explains the origins of The562.org and the community's role in keeping us around for years to come. Subscriber (via Patreon): https://www.patreon…. CLICK HERE to subscribe via our Patreon page. CLICK HERE to make a direct donation via PayPal.