VIDEO: Long Beach Poly vs. Rosary, CIF State Basketball
Visit https://www.the562.org/ for more Long Beach sports.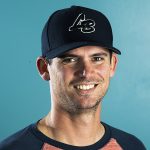 JJ Fiddler
JJ Fiddler is an award-winning sportswriter and videographer who has been covering Southern California sports for multiple newspapers and websites since 2004. After attending Long Beach State and creating the first full sports page at the Union Weekly Newspaper, he has been exclusively covering Long Beach prep sports since 2007.
http://The562.org
Related Articles
High School Football: Millikan vs. Compton Compton hosted its senior night at Compton College on Friday night welcoming in the Millikan Rams for a Moore League showdown.For more coverage of all Long B… Support The562.org
A shorthanded Long Beach State men's basketball team got a big game from the backcourt duo of Joel Murray and Colin Slater to beat UC Davis 70-63 on the road Saturday. The Beach has now won six consecutive Big West Conference games. Murray scored a team-high 19 points, Slater chipped in 15 points and they […]
We've got some great shots from Compton's win by photographer Joseph Kling.