PHOTOS: Millikan vs. Wilson, Baseball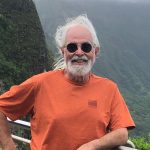 Stephen Dachman
Stephen Dachman has been shooting high school and college sports in Long Beach for more than two decades and has been a professional photographer for more than 40 years. A Philly/Cleveland transplant, he's been adopted by Long Beach and is a proud local.
Related Articles
The562's soccer coverage for the 2022-23 school year is sponsored by Beach Futbol Club. The 2022-23 season has just started and here's how the Long Beach girls' soccer teams stand after a month.
Sarah Maher, Imani McDonald and Sarah Pilster (left to right) are true Long Beach soccer players. The homegrown trio all played high school soccer together in the Moore League, and club soccer with Beach FC, before attending Long Beach State and becoming integral pieces of Mauricio Ingrassia's defense. LBSU (12-5-3) won the Big West Conference championship […]
The562's coverage of Jordan Athletics is sponsored by John Ross, Class of 2013. The562's coverage of Long Beach Wilson Athletics is sponsored by Joel Bitonio, Class of 2009.