VIDEO: Millikan vs. Jordan, Boys' Soccer
Visit https://www.the562.org/ for more Long Beach sports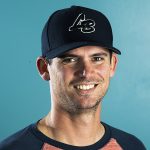 JJ Fiddler
JJ Fiddler is an award-winning sportswriter and videographer who has been covering Southern California sports for multiple newspapers and websites since 2004. After attending Long Beach State and creating the first full sports page at the Union Weekly Newspaper, he has been exclusively covering Long Beach prep sports since 2007.
http://The562.org
Related Articles
The562's coverage of Long Beach State athletics for the 2023-24 season is sponsored by Marilyn Bohl. They say it's better to have loved and lost than to never have loved at all. But it might just be perspective, which changes all the time. It's been a long and arduous five years since the Long Beach State […]
CIF Basketball: Long Beach Poly vs. King Visit the562.org and click SUBSCRIBE to support Long Beach sports coverage.
The562's standings, schedule, and rankings stories are sponsored by International City Plumbers. The562's coverage of football in 2023-24 is sponsored in part by the MemorialCare Long Beach Medical Center Foundation and Miller Children's and Women's Hospital Foundation We're fired up for the last week of the regular season as Moore League play continues and teams […]