VIDEO: Long Beach Poly vs. Millikan, Girls' Basketball
Visit https://www.the562.org/ for more Long Beach sports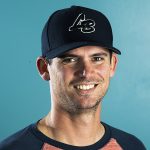 JJ Fiddler
JJ Fiddler is an award-winning sportswriter and videographer who has been covering Southern California sports for multiple newspapers and websites since 2004. After attending Long Beach State and creating the first full sports page at the Union Weekly Newspaper, he has been exclusively covering Long Beach prep sports since 2007.
http://The562.org
Related Articles
About a month before the 2019 high school track and field season started, someone pointed out to Long Beach Poly coach Crystal Irving that her boys and girls teams both projected to do quite well this year, better than they've done since a magical 2011 year that saw both programs win state championships. Irving smiled […]
NBA Champion Jordan Bell Giving Back At Long Beach Poly High School Please visit The562.org to subscribe and support Long Beach sports coverage.
Long Beach Poly Football Thanksgiving Practice 2021 For full coverage visit the562.org Support The562.org