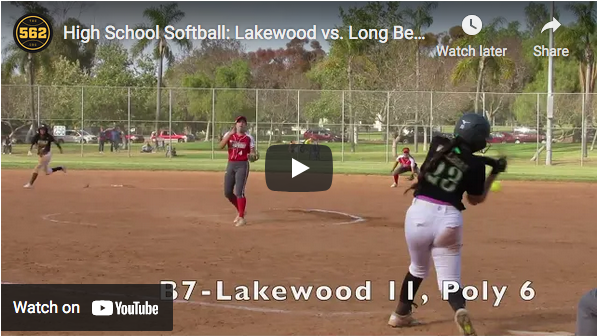 VIDEO: Lakewood vs. Long Beach Poly Softball
Visit https://www.the562.org/ for more Long Beach sports.
Matt Simon
Matt Simon has been covering sports since 2013. After graduating from Long Beach State, he has covered sports for multiple publications throughout Southern California.
http://the562.org
Related Articles
For most of the last century, high school baseball teams who learned they were taking on a Long Beach opponent in the playoffs were scared–or at least not very happy about it. From 1914 through 2008, a Moore League baseball team appeared in the CIF Southern Section's highest division baseball championship game 38 times out […]
High School Baseball: Long Beach Wilson vs. Lakewood Please visit The562.org to subscribe and support Long Beach sports coverage.
High School Football: Long Beach Millikan vs Lakewood Visit The562.org for more Long Beach sports coverage.