VIDEO: Wilson vs. Lakewood, Girls' Soccer
Visit https://www.the562.org/ for more Long Beach sports.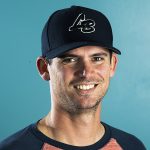 JJ Fiddler
JJ Fiddler is an award-winning sportswriter and videographer who has been covering Southern California sports for multiple newspapers and websites since 2004. After attending Long Beach State and creating the first full sports page at the Union Weekly Newspaper, he has been exclusively covering Long Beach prep sports since 2007.
http://The562.org
Related Articles
Congratulations to this year's All-Moore League honorees, as voted on by the coaches.
Last season, Wilson was a goal away from reclaiming the Moore League title after winning it in 2019 for the first time in 12 years. This season, the Bruins have reloaded an already stacked squad that has high hopes for returning to the top of the mountain again. "I don't feel like we have a […]
2019 Moore League Girls Golf Final Visit The562.org for more Long Beach sports.