PHOTOS: Wilson vs. Lakewood, Girls' Soccer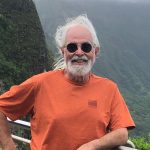 Stephen Dachman
Stephen Dachman has been shooting high school and college sports in Long Beach for more than two decades and has been a professional photographer for more than 40 years. A Philly/Cleveland transplant, he's been adopted by Long Beach and is a proud local.
Related Articles
There was a sold-out crowd, a Hall of Fame class, a historic rivalry, and as much pomp and circumstance as you could ever hope to cram onto one football field. There was also another Long Beach Poly win, as the Jackrabbits defeated Wilson for the 28th time in a renewal of Long Beach's longest-standing sports […]
Check out these action shots and postgame pictures taken by our student intern photographer Ana Gonzalez.