PHOTOS: Long Beach Poly vs. Lakewood Football BONUS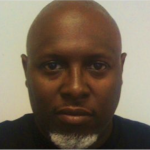 William Johnson
A North Long Beach native, William got his first camera in 1977 and immediately went out and shot the first Grand Prix of Long Beach. He's been shooting professionally since 1994 and shot all over the world while serving in the US Navy.
http://the562.org
Related Articles
Long Beach Poly and Jordan took the field in North Long Beach on Friday night and managed to get in 14 minutes and change before the players were sent off the field due to lightning strikes in the area, one of which struck less than a mile from campus according to a campus adminsitrator's iPhone […]
With a win over archrival Wilson in the regular season finale, Long Beach Poly ended last season tied atop the Moore League girls' soccer standings. The Jackrabbits finished with the same league record as Millikan, who have won the league championship for the last three years running.  If you ask this current group of Poly […]
High School Softball: Lakewood vs. Long Beach Millikan Visit The562.org for more Long Beach sports coverage.