VIDEO: Wilson vs. Millikan, Girls' Water Polo
Visit https://www.the562.org/ for more Long Beach sports.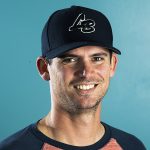 JJ Fiddler
JJ Fiddler is an award-winning sportswriter and videographer who has been covering Southern California sports for multiple newspapers and websites since 2004. After attending Long Beach State and creating the first full sports page at the Union Weekly Newspaper, he has been exclusively covering Long Beach prep sports since 2007.
http://The562.org
Related Articles
The562's coverage of Aquatic sports in Long Beach is sponsored by the Aquatic Capital of America Foundation. The562's coverage of Cabrillo Athletics is sponsored by the Cohn Family. The Jaguars will be playing with a chip on their shoulder and have plenty of motivation coming into this season. Last year, they were a fixture in the CIF-SS […]
CIF Boys' Volleyball: Wilson vs. Foothill The Wilson Bruins hosted Foothill High in a CIF-SS Division 3 semifinal boys' volleyball match.For more coverage of all Long Beach sports, head to www.The562… Support The562.org
The562's coverage of football in 2023-24 is sponsored in part by the MemorialCare Long Beach Medical Center Foundation and Miller Children's and Women's Hospital Foundation. Here are the All-Moore League honorees for the 2023 football season, as voted on by the league's head coaches.