VIDEO: Wilson vs. Lakewood, Softball
Visit The562.org for more Long Beach sports coverage.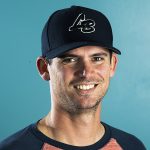 JJ Fiddler
JJ Fiddler is an award-winning sportswriter and videographer who has been covering Southern California sports for multiple newspapers and websites since 2004. After attending Long Beach State and creating the first full sports page at the Union Weekly Newspaper, he has been exclusively covering Long Beach prep sports since 2007.
http://The562.org
Related Articles
This week on the show JJ, Mike and Tyler are previewing the CIF Southern Section playoffs for Long Beach high school baseball and softball teams. We'll also interview players and coaches to get you ready for the Long Beach State men's volleyball trip to the NCAA Final Four this week.
The Wilson Bruins and new head coach Scott Meyer have released their 2021 football schedule, which kicks off on August 20 with a home contest against the Warren Bears. That's one of a few intriguing local matchups for the Bruins, who are coming off a unique COVID-19 year, plus a coaching change late in the […]
The562's coverage of Long Beach Wilson Athletics is sponsored by Joel Bitonio, Class of 2009. Wilson senior Sean Oliver said, "It was hell," to miss the last seven games of the regular season due to injury. "I love being out here with my boys," he said. "I knew when I came back I had to bring […]