VIDEO: Moore League Cross Country Finals 2019
For full coverage visit the562.org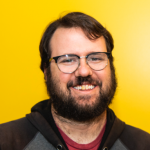 Mike Guardabascio
An LBC native, Mike Guardabascio has been covering Long Beach sports professionally for 13 years, with his work published in dozens of Southern California magazines and newspapers. He's won numerous awards for his writing as well as the CIF Southern Section's Champion For Character Award, and is the author of three books about Long Beach history.
http://The562.org
Related Articles
10/2/41-7/1/20 The Long Beach sports world lost a unique and irreplaceable figure earlier this month with the passing of baseball/softball champion and longtime Century Club volunteer Jim Herrick. Herrick was golfing at Little Rec with three friends when he passed away at the age of 78. "You don't find guys like him very often," said […]
The Wilson boys' golf team finished their trip to Northern California by finishing seventh in a  24-team field at the De La Salle Invitational. The Bruins posted a team score of 397 at Diablo Country Club (Par 71). Wilson senior Tyler Schafer was the Bruins' low finisher with a 3-over par round of 74. His […]
We've got the highlights from the Bruins' season-opening win over Millikan. High School Soccer: Wilson vs. Millikan The Bruins defeated the Rams on opening day to start what promises to be an exciting Moore League season.