All-Moore League Boys' Tennis 2019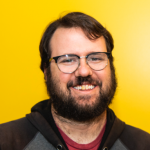 Mike Guardabascio
An LBC native, Mike Guardabascio has been covering Long Beach sports professionally for 13 years, with his work published in dozens of Southern California magazines and newspapers. He's won numerous awards for his writing as well as the CIF Southern Section's Champion For Character Award, and is the author of three books about Long Beach history.
http://The562.org
Related Articles
Jordan took its lumps in the season opening loss to Aliso Niguel, but first-year coach Tim Wedlow is confident his team will bounce back tonight against Rancho Dominguez Prep at home. "The kids never stopped fighting against Aliso Niguel," Wedlow said. "They're starting to pick up the new system, and we're taking last week more […]
There were no surprises at this year's Moore League boys' singles tennis finals at Lakewood High School. The top four seeds made the semifinals and finished in seed order, with Millikan sophomore Andy Nguyen (pictured, right) claiming the first boys' singles title of his career. Adding to the predictability of the results is the fact […]
The562's coverage of Millikan athletics in the 2022-23 school year is sponsored by Curtis Boyer. The562's coverage of Lakewood Athletics is sponsored byJ.P. Crawford, Class of 2013.