VIDEO: Lakewood vs. South, CIF Softball
Uploaded by The562.org on 2019-05-08.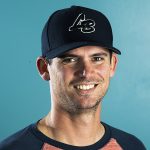 JJ Fiddler
JJ Fiddler is an award-winning sportswriter and videographer who has been covering Southern California sports for multiple newspapers and websites since 2004. After attending Long Beach State and creating the first full sports page at the Union Weekly Newspaper, he has been exclusively covering Long Beach prep sports since 2007.
http://The562.org
Related Articles
Long Beach Cabrillo Football Season Preview 2018 Read more about this year's Jaguars team: http://www.the562.org/2018/08/10/cabrillo-jaguars-football-season-preview/ Visit the562.org and click SUBSCRIBE to keep these videos on Youtube.
It was a tumultuous week across the city: the Long Beach Unified School District's high schools took the field for football practice on Monday, then saw those practices closed back down again on Wednesday. Even while they were going on, those practices looked a lot different. "Our conversation a couple weeks ago about restarting was, […]
The562's coverage of Lakewood Athletics is sponsored by J.P. Crawford, Class of 2013. The Lancers are looking to bounce back this week and climb back to .500 after a tough loss to Laguna Hills.  In a battle for local bragging rights, Lakewood (1-2) will be facing the Mayfair Monsoons (1-2), their neighbor two miles up […]