PHOTOS: Long Beach Poly vs. Lakewood, Boys' Soccer
Photos By Art O'Neill. CLICK HERE for more soccer coverage.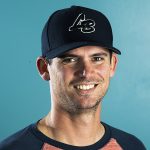 JJ Fiddler
JJ Fiddler is an award-winning sportswriter and videographer who has been covering Southern California sports for multiple newspapers and websites since 2004. After attending Long Beach State and creating the first full sports page at the Union Weekly Newspaper, he has been exclusively covering Long Beach prep sports since 2007.
http://The562.org
Related Articles
Long Beach Poly's girls' soccer team won just about every aspect of its CIF State Division II quarterfinal game against El Camino Real on Tuesday afternoon. In fact, the only thing that Poly lost was one of Oregon State signee Skylar Herrera's nails, which was broken during contact along the sideline. In a twist that […]
Last year was a mixed bag for Long Beach Poly, as the Jackrabbits went just 6-6 in the Moore League but also won some playoff games for the first time in a long time. This year is one to determine which of those trends is likely to evolve into the program's future, which is likely […]
We've got links to all our articles, videos, and photo galleries from the opening week of the playoffs. Millikan 53, Pacifica 6 / READ MORE about the Rams' first-round win. WATCH VIDEO. SEE PHOTOS. JSerra 42, Long Beach Poly 9 / READ MORE about the Jackrabbits' loss. WATCH VIDEO. SEE PHOTOS. Mira Costa 41, Wilson 20 / SEE […]