VIDEO: Compton vs. Dominguez, Football
VIDEO BY TYLER HENDRICKSON
Visit The562.org for more local sports coverage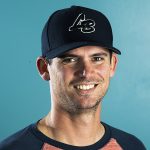 JJ Fiddler
JJ Fiddler is an award-winning sportswriter and videographer who has been covering Southern California sports for multiple newspapers and websites since 2004. After attending Long Beach State and creating the first full sports page at the Union Weekly Newspaper, he has been exclusively covering Long Beach prep sports since 2007.
http://The562.org
Related Articles
Longtime Long Beach State women's volleyball coach Brian Gimmillaro had many accomplishments during his run at the school, which produced multiple national championships. The one he spoke about most fondly wasn't the undefeated 1998 national title (the first in NCAA history) or the many Olympians that came out of Long Beach State–it was the national […]
We've got the highlights from the Bruins' season-opening win over Millikan. High School Soccer: Wilson vs. Millikan The Bruins defeated the Rams on opening day to start what promises to be an exciting Moore League season.
The562's coverage of Lakewood Athletics is sponsored by J.P. Crawford, Class of 2013. Lakewood is hosting the CIF Southern Section Division 8 Football Championship on Saturday at 7 p.m. and we stopped by practice this week for interview with head coach Justin Utupo (3:00), offensive coordinator Malik Zaire (5:15), defensive coordinator Vince Hernandez (14:30), team captain […]