VIDEO: Wilson Bruins Football Preview
Read more about the Wilson Bruins: http://www.the562.org/2018/08/10/wilson-bruins-football-season-preview/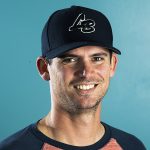 JJ Fiddler
JJ Fiddler is an award-winning sportswriter and videographer who has been covering Southern California sports for multiple newspapers and websites since 2004. After attending Long Beach State and creating the first full sports page at the Union Weekly Newspaper, he has been exclusively covering Long Beach prep sports since 2007.
http://The562.org
Related Articles
This week on the show we're talking to CIF Southern Section commissioner Rob Wigod about the decision to cancel the championship seasons for football, girls' volleyball, cross country, and water polo. 01:00 What's the news from the CIF Southern Section? 06:00 Interview with Rob Wigod 40:00 NFL Playoff Predictions
Here are some great action shots by Stephen Dachman from Wilson's 13-7 loss to Palos Verdes at Belmont Outdoor Pool on Monday.
Find out where your favorite Long Beach teams are playing this weekend… THURSDAY High School Girls' Golf, Noon Today is the final round of the Moore League individual tournament at El Dorado Golf Course. It will be the only 18-hole round of the week after nine holes were played at Recreation Park and Skylinks on […]