VIDEO: Long Beach State vs. Hawaii, Men's Volleyball
Please visit The562.org and subscribe to support Long Beach sports coverage.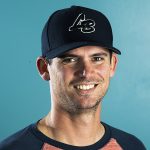 JJ Fiddler
JJ Fiddler is an award-winning sportswriter and videographer who has been covering Southern California sports for multiple newspapers and websites since 2004. After attending Long Beach State and creating the first full sports page at the Union Weekly Newspaper, he has been exclusively covering Long Beach prep sports since 2007.
http://The562.org
Related Articles
The562's coverage of Long Beach Poly athletics in the 2022-23 school year is sponsored by Poly alum Jayon Brown and PlayFair Sports Management. The562's coverage of Long Beach Poly athletics in the 2022-23 school year is sponsored by JuJu Smith-Schuster and the JuJu Foundation. The562's coverage of Jordan Athletics is sponsored by John Ross, Class […]
In one of the most anticipated seasons for any team in Long Beach State history, the school's men's volleyball team will attempt to defend its NCAA championship this spring. The Walter Pyramid will play host to the Final Four from May 2-4, and the team is hoping it will be a celebration of a golden […]