STANDINGS: Long Beach High School Football, Week Three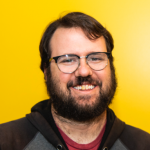 Mike Guardabascio
An LBC native, Mike Guardabascio has been covering Long Beach sports professionally for 13 years, with his work published in dozens of Southern California magazines and newspapers. He's won numerous awards for his writing as well as the CIF Southern Section's Champion For Character Award, and is the author of three books about Long Beach history.
http://The562.org
Related Articles
Happy summer and welcome to our All Baseball episode full of the latest news from local boys in the pros and interviews from the Dirtbags press conference last week. 03:40 Chris "Bat Flip" Betts Wins Home Run Derby, Plus Other "LB In MLB" News 18:00 Meet The New Dirtbags Coach (Interviews With Eric Valenzuela, Andy […]
We've got great photos of the Jackrabbits' win by photographer Art O'Neill.
Compton alum and 10-year NBA pro DeMar DeRozan received shocking news early Wednesday morning as he was traded from the Raptors to the Spurs as part of a blockbuster trade for Kawhi Leonard. DeRozan is known for being a loyal guy. He never transferred out of Compton High, his neighborhood school, he went to USC […]