PHOTOS: Long Beach Century Club Sports Banquet 2022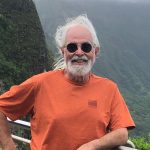 Stephen Dachman
Stephen Dachman has been shooting high school and college sports in Long Beach for more than two decades and has been a professional photographer for more than 40 years. A Philly/Cleveland transplant, he's been adopted by Long Beach and is a proud local.
Related Articles
We've got a couple great shots of the Lakewood boys' basketball team from legendary Long Beach sports editor Jim McCormack.
The562's coverage of high school volleyball in 2023 is brought to you by the MLP's Bay Area Breakers The562's coverage of Long Beach Poly is sponsored by Bryson Financial.