PHOTOS: Long Beach Century Club's Middle School Sports Banquet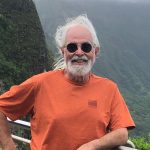 Stephen Dachman
Stephen Dachman has been shooting high school and college sports in Long Beach for more than two decades and has been a professional photographer for more than 40 years. A Philly/Cleveland transplant, he's been adopted by Long Beach and is a proud local.
Related Articles
We've got some great shots from Art O'Neill and John Napalan
Here are some great action shots by Stephen Dachman from the Wilson girls' soccer 1-0 win over Rancho Cucamonga last week.