PHOTOS: Wilson vs. Lakewood, Softball
The562's coverage of Long Beach Wilson Athletics is sponsored by Joel Bitonio, Class of 2009.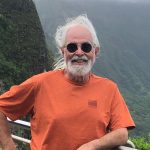 Stephen Dachman
Stephen Dachman has been shooting high school and college sports in Long Beach for more than two decades and has been a professional photographer for more than 40 years. A Philly/Cleveland transplant, he's been adopted by Long Beach and is a proud local.
Related Articles
The562's coverage of Long Beach Volleyball in the 2022-23 school year is sponsored by Misty May-Treanor and the Dream in Gold Foundation. The St. Anthony boys' volleyball team remained undefeated in the Camino Real League with a sweep win over Salesian, 25-10, 25-14, 25-19. The Saints have yet to drop a set in league play and […]
Here is our comprehensive coverage from the start of the playoff hunt in the Moore League. Enjoy great coverage by Mike Guardabascio, JJ Fiddler, Shar Higa, Alex Carmon, Stephen Dachman, Art O'Neil, John Napalan, Joseph Kling, and Bobby Hauck. Millikan 25, Compton 22 READ MORE about how Millikan won in thrilling fashion at the end […]