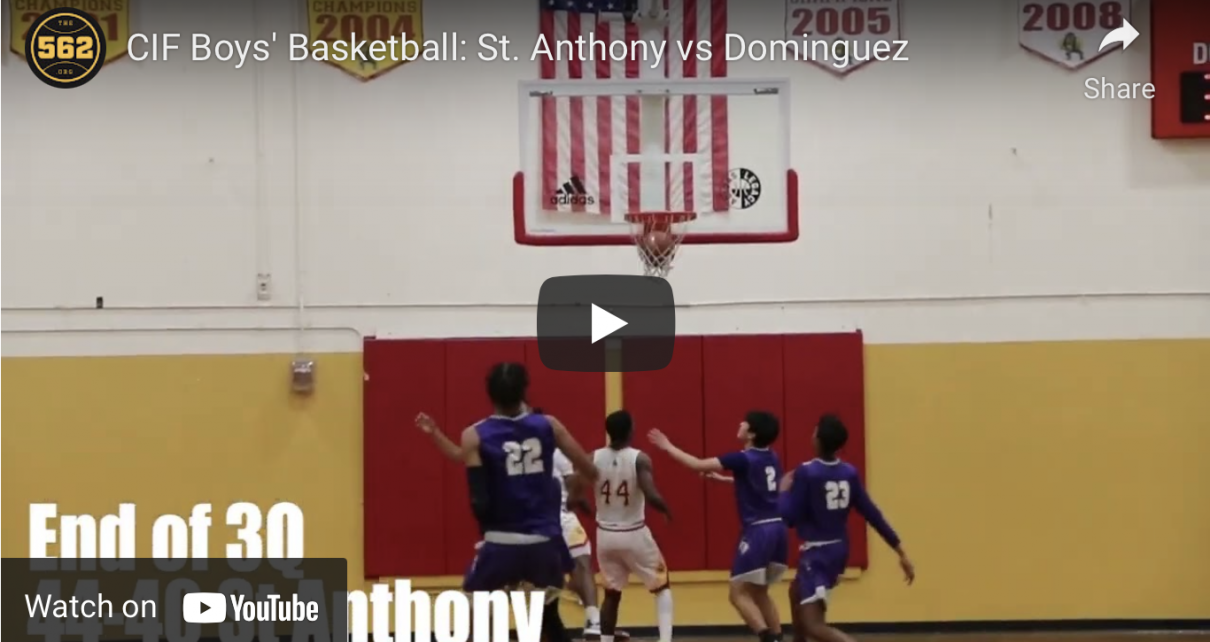 VIDEO: St. Anthony vs Dominguez CIF Basketball
Visit the562.org for full coverage
Dante Williams
Dante Williams graduated from Academy of Art University where he was a student athlete. He was also a basketball player and a Long Beach high school product.
Related Articles
St. Anthony hit the road on Friday badly in need of a win to snap a four-game losing skid, and that's exactly what the Saints got in Agoura. The team's first road victory of the season came thanks to a 35-14 win over Agoura. Sone Aupiu put the Saints up 7-0 early, a lead they […]
The562's coverage of football in 2023-24 is sponsored in part by the MemorialCare Long Beach Medical Center Foundation and Miller Children's and Women's Hospital Foundation. The562's coverage of Millikan athletics in the 2023-24 school year is sponsored by Curtis Boyer.
Coming off its first loss of the campaign, St. Anthony (2-1) faces a huge test tonight at Clark Field, welcoming in unbeaten Orange High for a 7 p.m. kickoff at Clark Field. The Saints suffered a 24-0 defeat at Harvard Westlake on Saturday and will now have to contend with a prolific Orange offense. The […]