PHOTOS: Long Beach Poly vs. Wilson, Girls' Soccer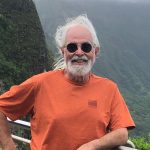 Stephen Dachman
Stephen Dachman has been shooting high school and college sports in Long Beach for more than two decades and has been a professional photographer for more than 40 years. A Philly/Cleveland transplant, he's been adopted by Long Beach and is a proud local.
Related Articles
This Major League Baseball season continues to produce some of the best and worst story lines for players with Long Beach ties. Marco Estrada, 36, is reportedly set to retire after nagging injures caused the Oakland A's to release the 12-year veteran pitcher. The former Long Beach State Dirtbag signed a one-year $4 million dollar […]
The Wilson water polo team is one of the most dominant dynasties in Long Beach sports history, in years both bizarre and regular. This year the Bruins are going for a 13th consecutive Moore League championship, which would also be their 34th in the last 36 seasons. Head coach Jeff Nesmith played a young team […]
Photos By Joseph Kling. READ MORE about this game.