PHOTOS: Jordan vs. Long Beach Poly, Boys' Soccer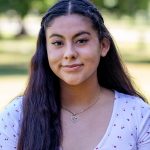 Ana Gonzalez
Ana Gonzalez is a senior at Long Beach Poly high school and resident of Long Beach. She is a part of the PACE program and is interested in activities such as photography, dance, and is a member of the spirit leader team at school.
Related Articles
The562's coverage of Lakewood Athletics is sponsored by J.P. Crawford, Class of 2013.
The562's soccer coverage for the 2022-23 school year is sponsored by Beach Futbol Club. The 2022-23 season has just started and here's how the Long Beach girls' soccer teams stand after a month.
Photos by Stephen Dachman