VIDEO: Wilson vs. Long Beach Poly, Boys' Soccer
Visit The562.org for more Long Beach sports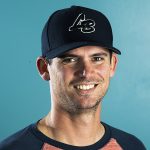 JJ Fiddler
JJ Fiddler is an award-winning sportswriter and videographer who has been covering Southern California sports for multiple newspapers and websites since 2004. After attending Long Beach State and creating the first full sports page at the Union Weekly Newspaper, he has been exclusively covering Long Beach prep sports since 2007.
http://The562.org
Related Articles
All of The562's cross country coverage for the 2021-22 school year is sponsored by Bryson. Visit BrysonFinancial.com to learn more. For over 30 years, Ed Hauck has stood at the finish line of various track and field and cross country races in Long Beach, cheering on runners. When the first semester concludes in January, the […]
This week we're talking about new looks for both Long Beach State basketball teams (01:30) the latest honors for Long Beach State women's soccer (07:10) CIF-SS Football, Boys' Water Polo and Girls' Tennis playoff previews (09:50) an 'Either, or…' segment with Title IX (18:20) plus much more.
The Wilson Bruins are coming off a CIF-SS Division 3 semifinal appearance, and are excited to incorporate versatile freshmen Kaden Marsee, Juliana Babore and Caitlyn Almquist into an experienced team with good leaders. "I feel like I have to be more of a leader on the field," senior Sinclair Lawhorn (pictured) said. "If I strike […]