VIDEO: St. Anthony vs. Schurr, CIF Football
Visit the562.org for full coverage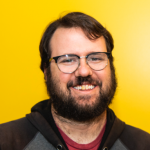 Mike Guardabascio
An LBC native, Mike Guardabascio has been covering Long Beach sports professionally for 13 years, with his work published in dozens of Southern California magazines and newspapers. He's won numerous awards for his writing as well as the CIF Southern Section's Champion For Character Award, and is the author of three books about Long Beach history.
http://The562.org
Related Articles
This week we're looking back and counting down the top local sports stories we've covered over the last 10 years. 04:00 Long Beach Getting Olympic Events 06:30 LB Poly Girls' Basketball 08:15 LBCC Men's Volleyball State Championships 09:55 LBSU Dirtbags Hosting NCAA Super Regional 12:15 St. Anthony Football CIF Championship 14:20 Wilson Water Polo CIF […]
CIF Water Polo Championship: Long Beach Poly vs. Segerstrom Watch Long Beach Poly take on Segerstrom in their first ever CIF-SS water polo championship appearance.
This week we're talking about local college rebranding (1:00) before handing out midseason grades to all of the Long Beach high school football teams (5:00) and discussing cheating in sports (20:00).