VIDEO: St. Anthony vs. Wilson, Football
For full coverage visit the562.org
Julian A. Lopez
Julian A. Lopez has been covering sports for five years. A Long Beach native, he graduated from Arizona State in 2016 with a BA in Journalism and spent the last three years as the sports reporter for the Modesto Bee.
Related Articles
Moore League champion Millikan and Camino Real League champion St. Anthony are both hosting first round CIF Southern Section girls' soccer games today. SEE FULL BRACKETS Millikan (15-5-1) got a tough draw as the lowest seeded league champion in Division 1, and will host JSerra (13-4-0) at 3 p.m. on campus. This is a rematch […]
Some great action shots by Stephen Dachman from the Wilson and Millikan water polo doubleheader on Friday night at Cabrillo High.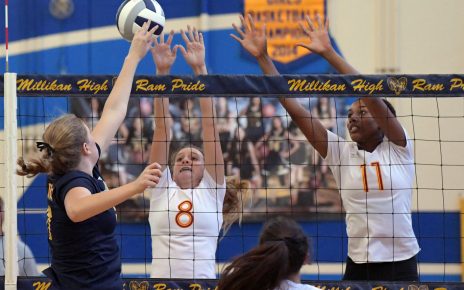 Wilson girls' volleyball might have its most naturally talented squad since coach Carlos Briceno inherited Rebecca Strehlow in 2011, but he said his players need more time together in order to reach the peak of their potential. "We have a lot of talent and a lot of height, but we're still young," Briceno said. "We're […]