VIDEO: Wilson vs. Warren, Football
Visit The562.org for more Long Beach sports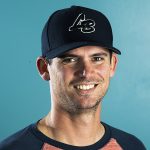 JJ Fiddler
JJ Fiddler is an award-winning sportswriter and videographer who has been covering Southern California sports for multiple newspapers and websites since 2004. After attending Long Beach State and creating the first full sports page at the Union Weekly Newspaper, he has been exclusively covering Long Beach prep sports since 2007.
http://The562.org
Related Articles
The playoffs continue for three girls' basketball and soccer teams today–we'll have live updates and coverage from the games. Be sure to come back tonight for full coverage! Girls' Soccer (Second round) Division 1: Millikan @ Los Al, 6 p.m. Division 2: Wilson @ Hart, 3 p.m. Girls' Basketball (Second round) Division 1: Long Beach […]
The562's coverage of St. Anthony Football is sponsored in part by Wasco Development Corp in Honor of B.I. Mais.
A very important week of three Moore League game days ended with an important win for Wilson, and a deserved draw for Millikan and Cabrillo. Wilson 1, LB Poly 0 The Bruins dominated defensively to stay atop the league standings. READ MORE about the Wilson win on the road. SEE HIGHLIGHT VIDEO. SEE PHOTO GALLERY. […]