PHOTOS: Millikan vs. Arlington, CIF-SS Baseball Championship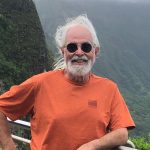 Stephen Dachman
Stephen Dachman has been shooting high school and college sports in Long Beach for more than two decades and has been a professional photographer for more than 40 years. A Philly/Cleveland transplant, he's been adopted by Long Beach and is a proud local.
Related Articles
The Wilson water polo team is one of the most dominant dynasties in Long Beach sports history, in years both bizarre and regular. This year the Bruins are going for a 13th consecutive Moore League championship, which would also be their 34th in the last 36 seasons. Head coach Jeff Nesmith played a young team […]
Millikan grabbed hold of the top spot in the Moore League on Wednesday while Wilson found an upset at home and Jordan played Lakewood to a scoreless draw. Millikan 1, Cabrillo 0 The Rams took an early lead on a Josh Funes goal and held on for a victory on the road that keeps them […]
We've got great shots of the Jaguars' overtime win thanks to photographer Stephen Dachman.