PHOTOS: Wilson vs Buchanan CIF State Volleyball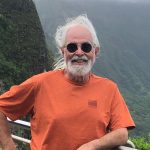 Stephen Dachman
Stephen Dachman has been shooting high school and college sports in Long Beach for more than two decades and has been a professional photographer for more than 40 years. A Philly/Cleveland transplant, he's been adopted by Long Beach and is a proud local.
Related Articles
The St. Anthony boys' basketball tour of local opponents continues tonight at 5 p.m. when the Saints visit Wilson. St. Anthony (1-3) also plays Los Alamitos, St. John Bosco, Millikan and Carson in the next five games. The Saints picked up their first win this week over Lynwood 68-43 at the Pac Shores Tournament. Junior […]
We've got photos from the Saints' big win by Joseph Kling.
This week, The562's coverage is sponsored by Long Beach Gives. Visit LongBeachGives.org to find your cause! Donations will be accepted through Sept. 22. The562's coverage of Long Beach Wilson Athletics is sponsored by Joel Bitonio, Class of 2009. The562's coverage of Millikan athletics in the 2022-23 school year is sponsored by Curtis Boyer. The Moore League schedule starts tonight […]