PHOTOS: Long Beach Poly vs. Wilson, Baseball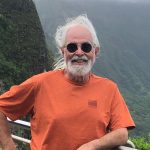 Stephen Dachman
Stephen Dachman has been shooting high school and college sports in Long Beach for more than two decades and has been a professional photographer for more than 40 years. A Philly/Cleveland transplant, he's been adopted by Long Beach and is a proud local.
Related Articles
Just like its win at Millikan on Monday, Wilson boys' soccer emerged victorious from a hotly contested Moore League match at home on Wednesday thanks to one magical touch from an accomplished senior. It was Brian Calderon on Monday, and it was Anthony Garcia on Wednesday against Long Beach Poly. His incredible header in the […]
This week we're talking about the incredible Long Beach basketball, soccer, water polo and wrestling league seasons that just ended.
Legendary Long Beach Poly track and field coach Don Norford has received an enormous honor. Norford, the state of California's most successful high school coach ever, was inducted into the inaugural class of the NSAF National High School Track and Field Hall of Fame. Norford was one of just two coaches inducted into the Hall's […]