PHOTOS: Wilson vs. El Segundo, CIF Volleyball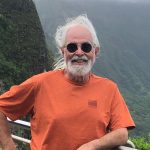 Stephen Dachman
Stephen Dachman has been shooting high school and college sports in Long Beach for more than two decades and has been a professional photographer for more than 40 years. A Philly/Cleveland transplant, he's been adopted by Long Beach and is a proud local.
Related Articles
All of The562's water polo coverage for the 2021-22 school year is sponsored by Aqualand. Visit AqualandOfTheFree.com to learn more. This is the season that Long Beach boys' water polo fans have been waiting for because it's been two years since the Moore League has had a full schedule, and it's the last year for an impressive […]
Moore League Track Finals 2018 Please visit The562.org to subscribe and support Long Beach sports coverage.
We've got the full All-Moore League lists for boys' and girls' cross country. Stay tuned all week as we post the Fall All-Moore League lists. 18girlscrosscountry 18boyscrosscountry