PHOTOS: Lakewood vs. Jordan, Baseball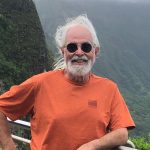 Stephen Dachman
Stephen Dachman has been shooting high school and college sports in Long Beach for more than two decades and has been a professional photographer for more than 40 years. A Philly/Cleveland transplant, he's been adopted by Long Beach and is a proud local.
Related Articles
This version of the Battle Of The Blueprint rivalry would be the Moore League game of the week in any other week. While Long Beach Poly and Wilson battle for first place in league, Millikan is at Lakewood where the winner will get the inside track to a third place finish and a guaranteed CIF […]
We've got some great photos from the Jackrabbits' road defeat in Riverside thanks to Art O'Neill.
On this episode of What Up, Long Beach?! we're talking about voting Long Beach for the NFL Pro Bowl and the teams to watch for in the upcoming winter sports season. 01:20 Vote Long Beach For NFL Pro Bowl 09:00 Long Beach High School Winter Teams To Watch 09:25 Basketball 12:00 Soccer 14:30 Water Polo […]